SERVING SOUTHEAST MANITOBA
From the quality of our product to our comprehensive testing, meticulous application, and exceptional customer service, we're changing the way people think of and deal with a concrete company in Southeast Manitoba. The proof is in the work we've done. It's why we can say, "your project is our priority."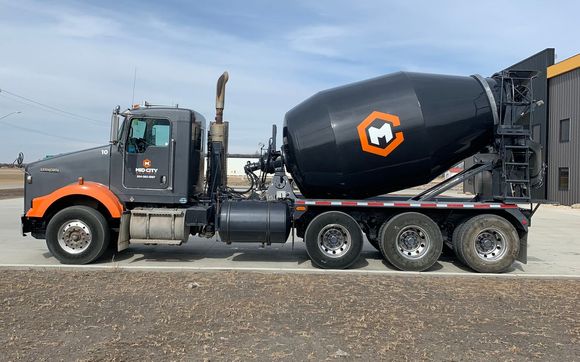 Mid City Redimix is a company in the Winkler area, owned by a group of local farmers. It was formerly known as Drytech Concrete & Roadways.  The focus soon switched to redi-mix in 2019 when the group decided to build a new state-of-the-art redi-mix facility midway between Morden and Winkler. 
From the beginning, the group has focused on quality and service while upholding competitive pricing. They knew they had to be competitive, as they were entering a strong concrete market in a fast-growing community. To make this happen, the group hired a manager who currently has more than 25 years of experience.  The management team now had the pieces to put the new company together.
The new manager comes with a lot of high-profile projects in Manitoba and Saskatchewan.  Some of those projects include the Canadian Museum of Human Rights, James Richardson Airport Terminal, and the Manitoba Hydro Keewatinohk Convertor Station in northern Manitoba. While working on these projects, he managed the day-to-day operations.
The new facility is equipped with top-of-the-line batching software and a fully equipped quality control lab for internal testing.  The company has started to put together a team that shows professionalism with the willingness to continue their training to make this new company succeed.
Mid City Redimix
12105 Rd 25 W
Stanley, MB R6P 0A9
Hours of Operation:
Mon – Fri – 7:00 a.m. – 5:00 p.m.
Sat – 8:00 a.m. – 12:00 p.m. By Appointment
Sun – Closed